Last updated on 10 October 2023
As the title suggests, we will be talking about Spotify vs Tidal. The music streaming app is the need of the hour. But choosing one in a market full of incredible apps with impressive features is not a piece of cake. It would help if you were well prepared before adopting any of it. Let's move forward to the comparison.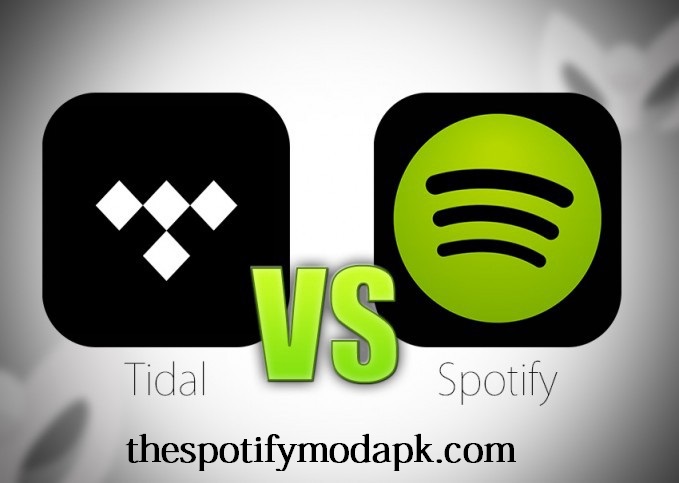 Spotify vs Tidal Comparison [Updated]
Comparison is the key when choosing between two well-known apps. Competitors always try to work on the uniqueness of their apps. However, everybody has different needs. So we have made it easy for you by listing down below all the main features.
Quality 
The most important thing about music is its quality. You cannot compromise on the competence of music. Tidal outsmarts Spotify in this genre. It offers different versions of quality. It is the best among its competitors. However, not all music is available in high quality. And it would be best if you also had high-quality headphones to access the extraordinary quality.
Finding Music
Spotify and Tidal both do an extraordinary job when finding new tracks according to your interests. However, Spotify has the upper hand. The algorithm used in Spotify is impressive. Spotify's weekly discover feature is also unique. On the other hand, Tidal doesn't have this feature.
But wait,
Tidal shows Tidal rising. It is a unique feature that tells about the upcoming artists. You get to know about the tracks of renowned artists that will be released in the near future.
Pricing 
Tidal and Spotify both have a similar pricing plan. They both start from 9.99$. However, Spotify also offers free mode. This is a great advantage. You can listen to all the amazing artists for free but with adds. However, You cannot access the download feature. On the other hand, Tidal doesn't offer such a feature [Updated].
Connection with friends
When talking about Spotify vs Tidal, both offer incredible social features. But comparatively, Spotify is more social. On Spotify, you can see what your friends are doing. It also allows the sharing of your songs to other social apps such as Facebook and Twitter. Best of all, Spotify gives you the chance to explore the number of monthly subscribers a specific artist has.
Spotify's sleep timer
One fantastic feature that Spotify offers is its sleep timer. It is a unique feature that no other music streaming app offers. This quality allows you to set a timer. The songs will end automatically once that time is reached.
The User Interface
Spotify and Tidal both have an attractive UI. But when comparing, Spotify slightly falls behind Tidal. The UI of Tidal is more eye-catching and easy to use.
Some other differences
Spotify is good for the podcast
Tidal, on the other hand, is good for videos
The library size of Tidal is greater than Spotify
Spotify vs Tidal: what to choose?
We have discussed the features and differences of both the apps in detail. The choice depends on the qualities you want to see in your music streaming app. You can now easily shortlist your demands and choose one of the apps. This will help you to get rid of this debate. It would help if you kept in mind that they both serve their function correctly. You can choose any of these.