There are several methods or tools to bypass any FRP lock from the android device. But among them, some are highly recommended and have a positive response from the users too.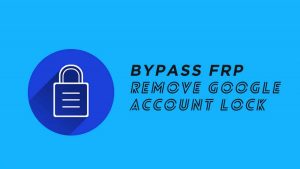 Some of them are
By Using FRP Removal Service
Using Application
Using Google Account Manager
Using FRP Helper
Using D&G password un-locker
1) FRP Removal Service.
As our main concern is how to bypass the phone the very first step to try is the FRP removal service. This is the professional way of removing the FRP from the mobile device.
It is a reliable, fast, and effective approach to bypass the phone.
Pros
It allows you to bypass factory reset protection without getting into the use of any hardware device, software, or application to bypass the FRP
The bypass process using this technique is fast that it will take only 5 minutes to bypass your device.
This is the legal approach to bypass FRP
Using this method you can bypass your device remotely.
This FRP removal service is official and effective.
It grants online service.
This does not require long hectic learning before implementation
It will never ask you to download any software or application.
You do not require any extraordinary tech knowledge.
Cons
It will only work on Samsung Android devices.
All your information will be removed without asking for your permission again.
2) BYPASS USING APPLICATION.
If you cannot afford the paid service to bypass FRP that is you cannot afford the professional removal service then you can go for mobile applications to bypass FRP. But keep in mind that this method is complex and quite sower too.
Pros
Completely removes the lock.
It is free of cost
Cons
It may be complex to use it for your device.
It may be a time-consuming task.
3) Bypass Using Google Account
Although there are several methods available to bypass devices including professional service methods and using mobile applications available on the play store.
But the downsides of using those techniques is you must require OTG to connect your device to the PC.
But to bypass device using a google account won't let you worry about the OTG cable. This is the most reliable and efficient way to bypass any android device.
Pros
It gives you the options of choice that is ABD mode.
This technique also works on the latest model version and many older versions of Android too.
Cons
It has not been tested or verified for some Android versions that are 5.1.1 and 6.0.1.
It is less compatible with devices
3) Using FRP helper
This software was specifically designed to remove the FRP from the Samsung Galaxies devices. The removal of FRP using this software is very efficient and quite easy.
This software is completely free and comes with so many features.
Pros
It is very effective to use
It is a very simple technique for the removal of FRP
 It is highly optimized that it is highly compatible with almost all versions of Samsung android devices.
Cons
The only downside of using this software is that it comes only for Samsung android devices.
5) Using D&G Password Un-locker
It is one of the most popular FRP bypass tools that supports almost every android device.
It has been noticed that it has compatibility with every android device but not with LG mobile devices. But still, there is no clear data about this myth.
Pros
Easy to use.
Compatible with all devices
Free of cost.
Cons
No availability of exact data but it is said it does not support LG devices.
Final Word
If you are an android user and want to keep your data safe and secure make sure that you have installed and activated FRP on your android device.
But if you want to take the advantage of this feature completely make sure you have written the email id and password of your account linked with the FRP.[Updated]