FRP means Factory Reset Protection.
Factory Reset Protection is a secure way. FRR is the method to wipe the factory Reset of Your phone.
If your mobile phone or any android device is being stolen and you are worried about the valuable data loss you have in your phone then Factory reset Protection is for you.[Updated]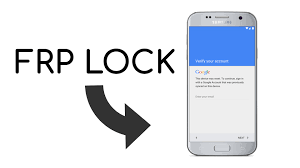 If you have lost your phone or if someone wants to use your phone but you are not happy with that then you can wipe out you're all data remotely using FRP.
Factory Reset Protection is google protection which most of the latest companies are installing at the time of manufacturing in the android device. But the older version of android user can install it directly from the play store.
The reason, why most of the companies are offering pre-installed FRP, is that having google protection in your mobile phone is will be less appealing to be theft.
HOW DOES A FRP WORKS
Now after being known to the term FRP let us quickly see how Factory Reset Protection in our android devices really works.
Factory Reset Protection has automatically enabled in every latest android based device. Once after automatically activation of FRP, if you are sharing your phone with your fellow then there will be zero chances of loss of data. You will be more confident even they want to take your device away.
Because after the installation of Factory Reset Protection you will be provided with the PIN. Having access to your data will require to enter the PIN first. More so, your data is secure from every aspect of security.
WHAT WILL HAPPEN IF THE DEVICE WILL FORCEFULLY RESET AND SHUT DOWN?
There is another situation of shutting down of the device after being reset. In that case, your device will show a pop-up notification that is "Your Device Was Reset". 
To continue that one must require the Google Account that is synced with your device.
So if that unauthorized user will be unable to provide the password of the synced account he will never be able to access your device again.
IMPORTANCE OF FRP OR FACTORY RESET PROTECTION
Following the pros of factory Reset Protection for every android user.
FRP is useful in the prevention of stealing your valuable data from your mobile device.
Your device will be at the maximum limit of security.
Unauthorized users will never ordinarily remove the Factory Reset Protection unless providing with a google account.
THINGS TO KNOW ABOUT FACTORY RESET PROTECTION
As discussed earlier what FRP basically is, but there are still some important points related to the Factory Reset Protection that you might need to know.
Before syncing your Gmail account with the Factory Reset Protection make sure that you really remember the password of the account being synced with the FRP.
Otherwise, you will lose your grip over your device and you have to go through the process of the bypass, which sometimes can be much difficult.
Because there are various methods of bypass of the device and this could be really time-consuming and difficult.
WHAT IF YOU DO NOT REMEMBER THE PASSWORD OF DEVICE?
Although you will have enough choices to reset your device if you forgot about the password. Following are the steps you can follow to do so:
You can reset your google password by signing into your account from another device you can answer security questions or can reset the account by producing OTP on your SIM card number.
CAN WE DISABLE FRP FROM THE ANDROID DEVICE?
Yes, you can do it manually from the settings of the device or you can install any application available on the play store to wipe FRP from your phone.[Updated]